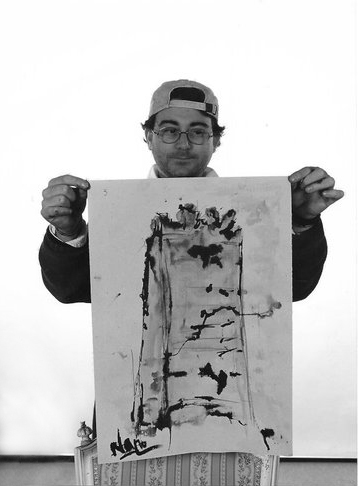 The materic gestual informality, in which each stripe, every shape, every stroke, is a starting point in his work, which is sensed as will continue. The expressive use of the material, reflection and thought give rise to the idea of the work, and is there in that special moment where the artist is discover.
Art that goes beyond simple aesthetics, a critic and committed art, which seeks to sensitize the viewer, do reflect where we are going and where wue want to go. His works are created with matters of life, showing breaks necessary against all injustices of society to make way for the necessary changes for a better future.
Painter and uses the etching as a further means of expression.
March 11, 2012.
Conceptually from work and daily life situations on several themes and contexts with a marked social vindication, not only protecting but critics applicant, a message of more freedom, more justice and conscience through their work and influenced by the graphic and its magic.
His work pays special attention to the importance of surfaces, materiality and almost without wanting work is organized in space, time and place.
Investigate the role of our landscapes and its use as a means of attracting tourism and the role they have within the cultural institutions, a contact line between nature and art, promoting a dialogue between picture and poetry, causing a distance which claims one scene to the viewer.